Credited as an RPG designer for contributing to Your Best Game Ever ("Not a Rule Book, But a Tool Book") and the Pathfinder Lost Omens World Guide.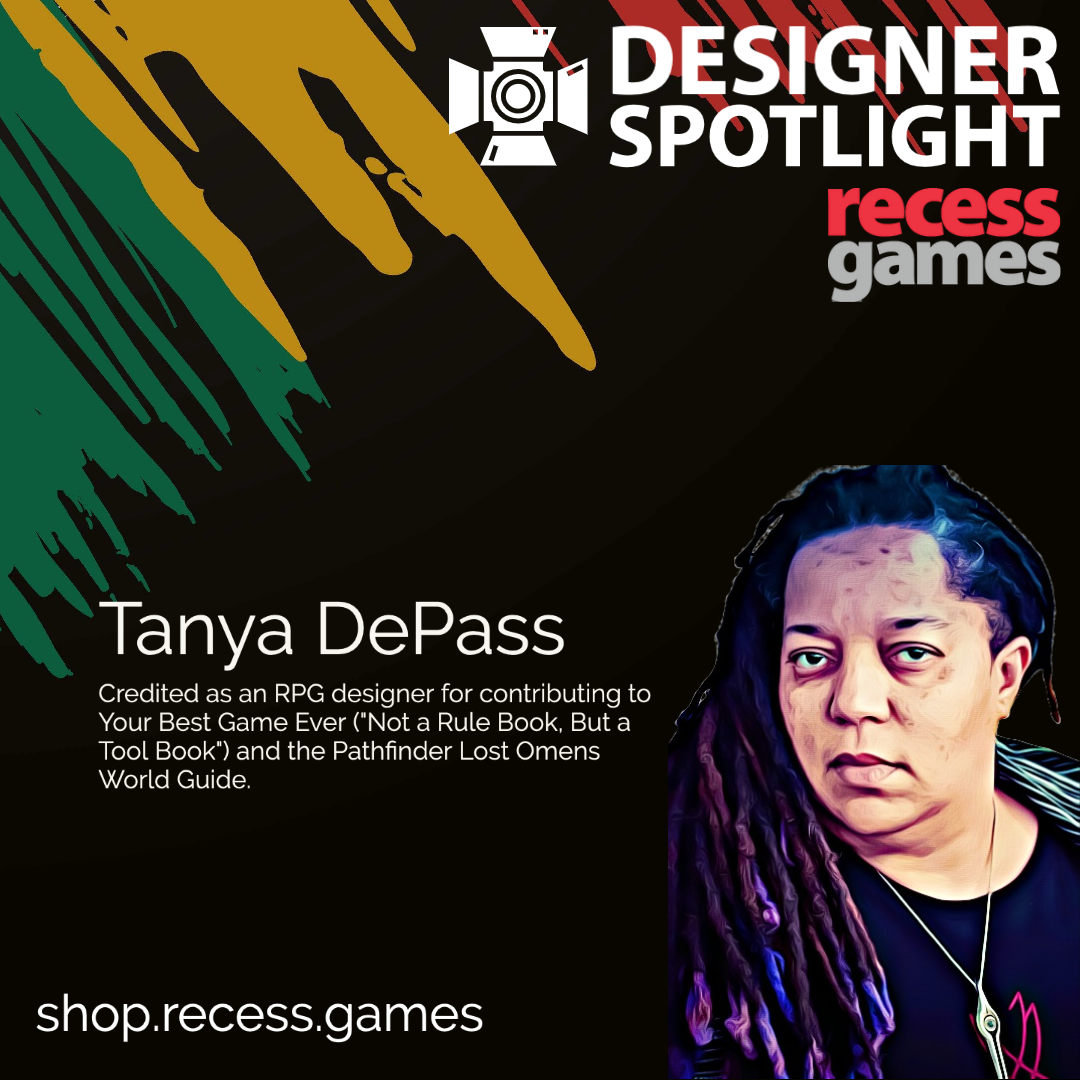 Tanya DePass is the founder and Director of I Need Diverse Games, a not-for-profit foundation based in Chicago, that is dedicated to better diversification of all aspects of gaming. I Need Diverse Games serves the community by supporting marginalized developers to attend the Game Developer Conference by participating in the GDC Scholarship program, helps assist attendance at other industry events, and is seeking partnership with organizations and initiatives.
• A lifelong Chicagoan who loves everything about gaming, #INeedDiverseGames spawn point and wants to make it better and more inclusive for everyone.
• She was the founding Editor In Chief of Fresh Out of Tokens podcast where games culture was discussed and viewed through a lens of feminism, intersectionality and diversity.
• She's the Diversity Liaison for GaymerX and often speaks on issues of diversity, feminism, race, intersectionality & other topics at multiple conventions throughout the year.
• Her writings about games and games critique appear in Uncanny Magazine, Polygon, Wiscon Chronicles, Vice Gaming, Mic, Paste Games, and other publications.
Tanya DePass Social Media & Websites
• Blog - The Random Musings of a 1973 Original
• Twitter
• Youtube 
Shop Recess Games for Tanya DePass RPG games