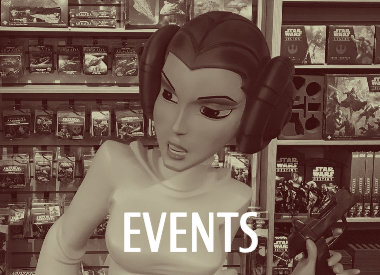 Recess Games has an exciting event calendar.  We have regular schedule open play and tournaments for just about every interest. 
If you want to head up an event or begin a weekly open play for specific game please contact Events at Recess Games. 
And of course, all are welcome to attend our in-store events! This is the best way to get to know the store and the Recess community. Gamers of all ages are welcome to come play and learn in our supportive and non-competitive gaming environment.
Even naturally competitive gaming events like league or tournament play are friendlier at Recess!
We look forward to seeing you soon. Stop in and say hello!